Futures and Options Trading
Trade futures contracts and options on crude oil, metals, bonds, stock indices, soft commodities, currency pairs, cryptocurrencies.
For professional traders we provide access to more than 30 financial markets:

✔ Speculate on price movements
✔ Develop different strategies using futures and options
✔ Use derivatives to fix prices and hedge risks
open investment account
Trading platforms
___________________________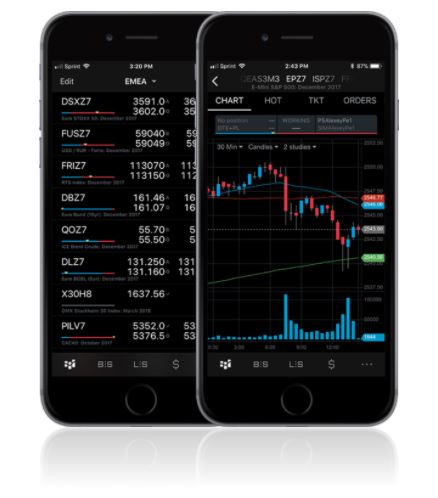 For active traders we offer professional trading platforms with direct access to exchanges:
more details
BluOr Bank offers risk hedging services in a wide variety of products. Corporate clients may use our services in order to hedge exposure in various products:
✔

Export-oriented companies with income in foreign currency
✔ Oil product traders (gas oil, crude oil, gasoline)
✔ Soft commodities and grain trading companies
(sugar, cocoa, rapeseeds, corn)
✔ Shipping companies (freight rates)

Depending on the unique circumstances we use a variety of strategies including the use both of exchange traded futures and off-exchange traded OTC swaps.

Derivative Exchanges provide the Key Information Document on the investment with a detailed description of the characteristics and parameters of contracts, risks and costs associated with trade in futures and options.
more details
Registration No 40003551060
Phone +371 67 034 222
Smilšu iela 6, Rīga, LV-1050, Latvija
© 2022


BluOr

Bank AS


. All rights reserved.