Investment Portfolio Management
________________
Client asset management

services in the financial markets
We offer the opportunity of effective allocation of your funds in the financial markets, without the need for constant involvement in the investment process.
Our portfolio managers pay special attention to the financial goals and purposes of the client, as well as elaborate investment solutions, which match investment horizon, risk tolerance and the expected return at its most.
We shall help you with:
__________________


Capital preservation
Preserve and protect capital from the inflation.

Asset structuring

We analyze your short-term and long-term goals in detail. We help to allocate your assets in the financial market and minimize risks.

Being aware of important events

You get the full report on the management results, portfolio management commentary on the financial market state and the market forecast as well.

Getting the opportunity of making money in the financial market

Investment portfolio management services allow you to use our expertise, knowledge and the investment opportunities.



- Investment advice on the financial market investments
- Investment portfolio models
- Individual investment strategies
- Financial planning
- Special offer for the professional athletes
- Savings program for kids' future
Terms of Investment
______________________


Investment Currency
Major investment currencies are Euro und the US Dollar.
Minimum amount
Minimum starting amount is 100 000 EUR or the equivalent in other currency.
Investment Horizon
Minimum investment term is 1 year. However, we believe that the investment strategy can be fully implemented in the long term. There is a possibility of early termination of the contract and withdrawal of funds from trust management.
Portfolio Manager remuneration

Asset management fee is up to 1.5% per annum of the average value of the assets under management. The performance fee is up to 20% of the profit.
Financial instruments and investment objects
While implementing investment strategies, managers invest in the international stock market securities: shares of foreign companies, exchange-traded funds (ETF), eurobonds, investment funds. Derivatives are used to hedge foreign exchange risks.

Transparency
You will receive a regular report on the dynamics of your investment portfolio profitability and transactions carried out during the reporting period. Managers regularly provide comments on the state of financial markets and management results, share their investment ideas and views on the future developments in financial markets.

Portfolio Managers
___________________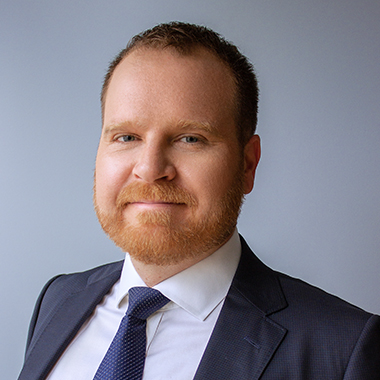 Pauls Miklasevics


Chief Asset Management Officer (CAMO)
Pauls is the Chief Asset Management Officer at BluOr Bank. He is responsible for the day to day decision making and strategic planning for client investment portfolios.
Pauls has 20 years of experience in investment management. He began his career as an institutional equity trader at a boutique mutual fund company in Toronto, Canada, and has spent the past ten years managing investment portfolios for high net worth European clients in Riga, Latvia.
Pauls has a BA in Economics from Queen's University in Kingston, Ontario, Canada, and was recently named one of the ''Top 30 Creative People in Business in Latvia" by 'Kapitāls' magazine. Pauls is proud to serve on the board of directors of Ronald McDonald House Charities Latvia and on the board of directors of the American Chamber of Commerce in Latvia.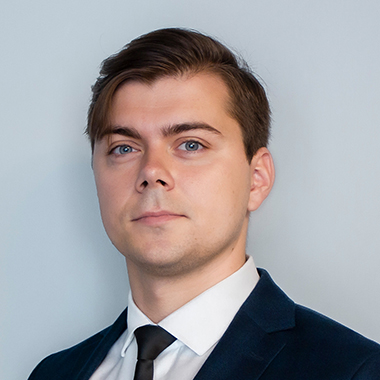 Peteris Celms
Investment Analyst
Peteris is a client investment portfolio manager at BluOr Bank. He is responsible for financial market analysis, daily accounting and reporting and assisting with strategic planning.
Peteris joined the bank team in 2018. Before that, Peteris worked at a boutique Swiss investment fund for 3 years, where he was the lead emerging markets equity analyst.
He attended the University of Virginia in Charlottesville, Virginia, USA, where he obtained a BA in Economics with a specialisation in financial markets. Peteris is a regular contributor in the Latvian financial media on topics in investments.
Registration No 40003551060
Phone +371 67 034 222
Smilšu iela 6, Rīga, LV-1050, Latvija
© 2022


BluOr

Bank AS


. All rights reserved.